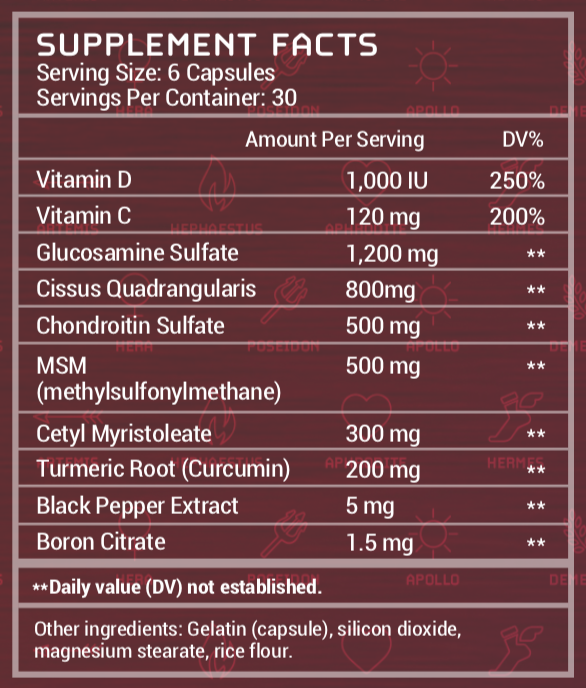 Joint Purify covers all the bases for a joint care product!! Joint Purify has proven ingredients that work to lubricate and repair joints and connective tissue. Ingredients such as Glucosamine, MSM, Cissus Quadrangularis, Cetyl Myristoleate and tumeric root will keep your joints in top working condition and even help already damaged joints to repair and feel better.
Promotes relief for all your joints!
Reduces inflammation!
Repairs connective tissues!
Improves recovery!
Promotes a reduction for overall pain!
Can reduce arthritic symptoms!
Great for athletes for body maintenance!
Great for general wellbeing!