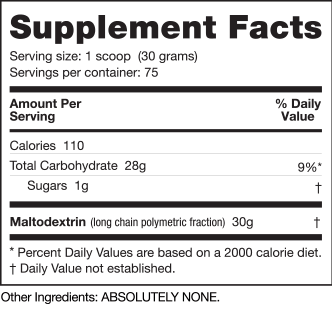 Provides a high degree of glucose polymerization. (88% pentasaccharides or higher and 65% decasaccharides or higher)
Improves energy levels and aids in post workout recovery.
Calorie rich for packing on mass and strength.
Promotes size, aids in weight gain when used in large amounts with protein.
Soluble in cold water and easily digested.
Easily spoon mixes for drinks.