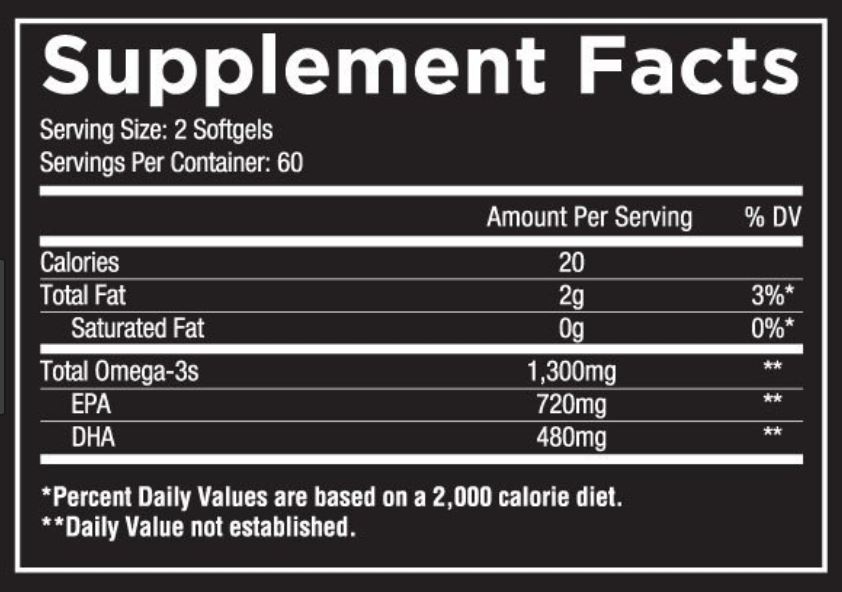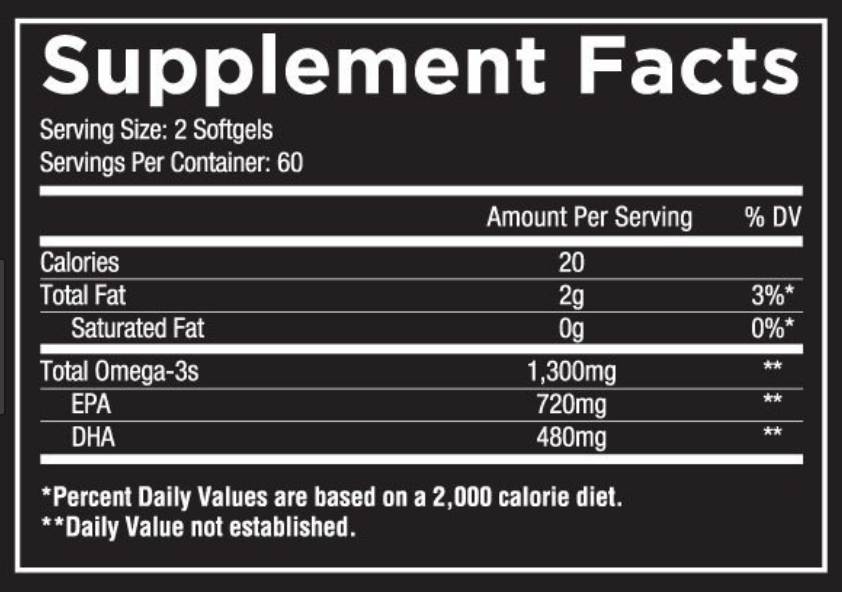 This is not just another fish oil product – it is the fish oil product.
Core OMEGA contains high levels of the all-important DHA and EPA, with 480mg and 720mg respectively in each serving. Produced under a nitrogen barrier, this is the purest fish oil product possible.
2 soft gels per serving.
60 servings per container.
Heart and brain health.