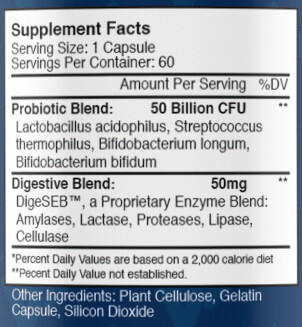 Enhance Nutrition absorption
Assists the body in breaking down difficult proteins, starches, fat and sugars.
Supports healthy digestion
Help relieve reactions of common food intolerance 
Supports healthy colon function
American Made Nutrition's Probiotics 40 Billion is a blend of 4 strains (50 billion CFU) of Probiotic Bacteria. Our Probiotic supplement is designed to provide a high potency and balance of beneficial bacteria. By taking this product on a regular basis it can help assist in maintaining healthy intestinal flora.